Heating season arrives all too quickly in Southern New Hampshire.
An efficient and reliable heating system is a necessity. If you'd like to improve the comfort, convenience, and air quality of your home while trimming costs, give MASI Plumbing, Heating & A/C a call. We offer installation, upgrades, repair, and maintenance of boiler heating systems. Understanding the many and exceptional benefits of hydronic heating, we look forward to working with you. We also offer services on steam boilers and provide installation of 96% high efficiency boilers. Working with trusted brands such as Navien, Rinnai, and Weil-McLain, we'll find the perfect system to suit your needs.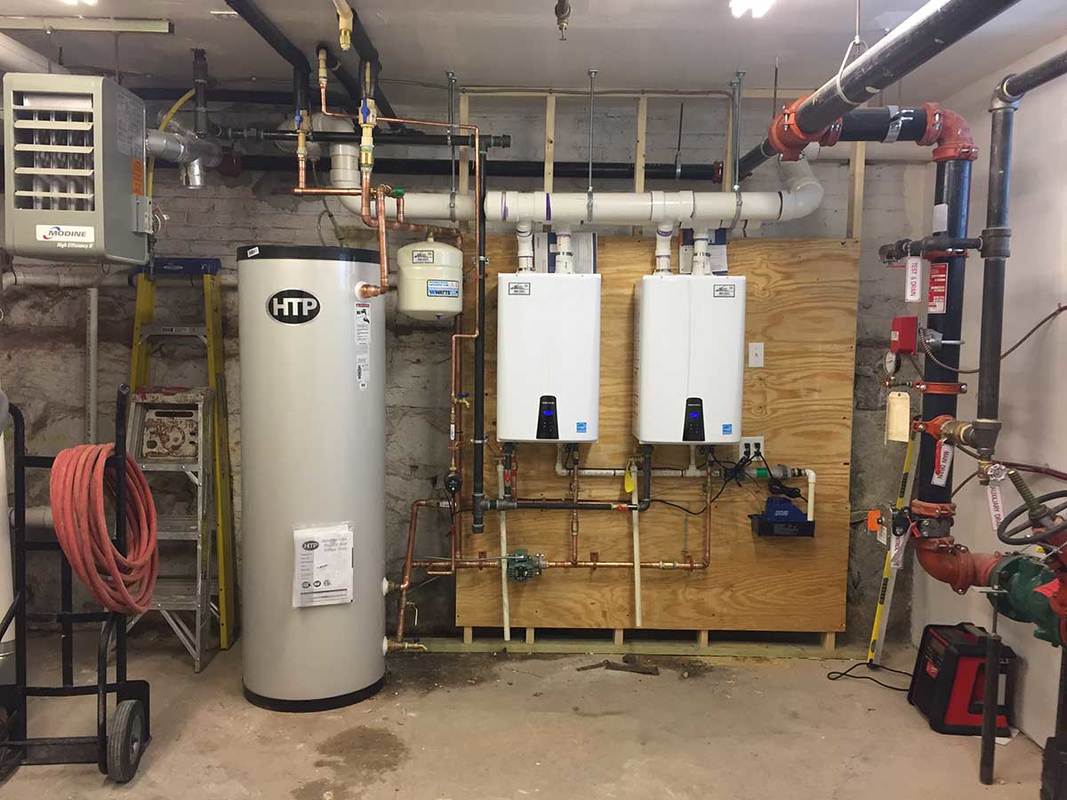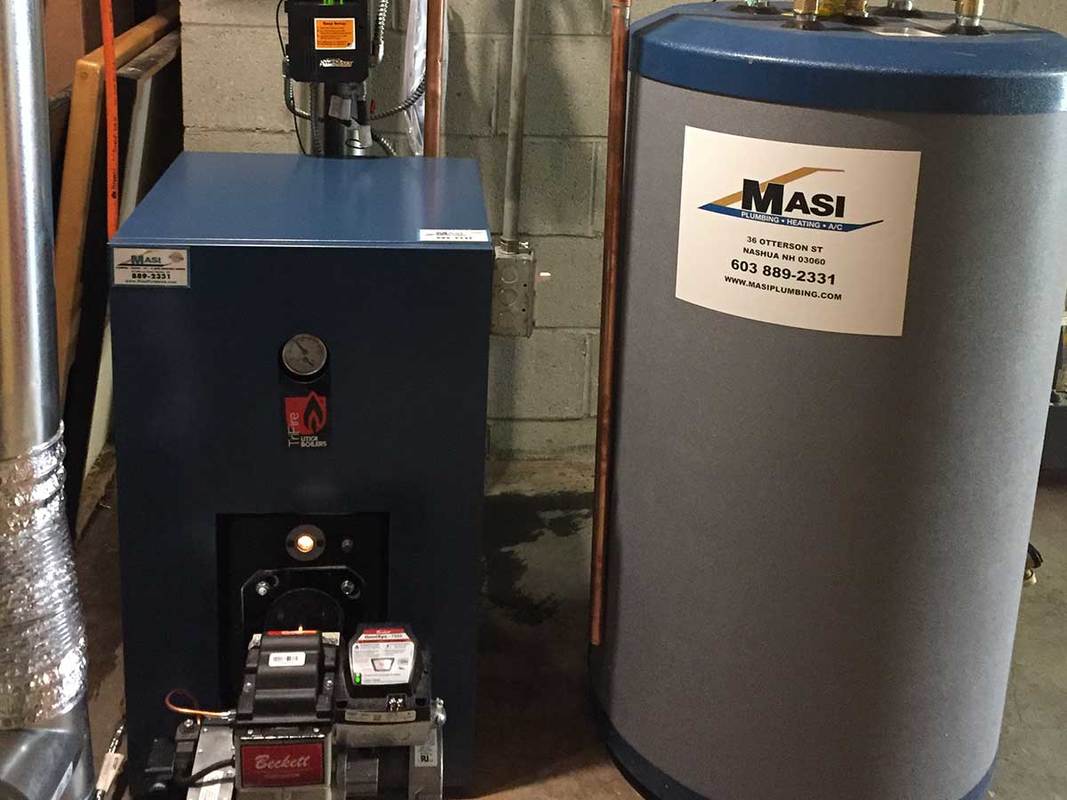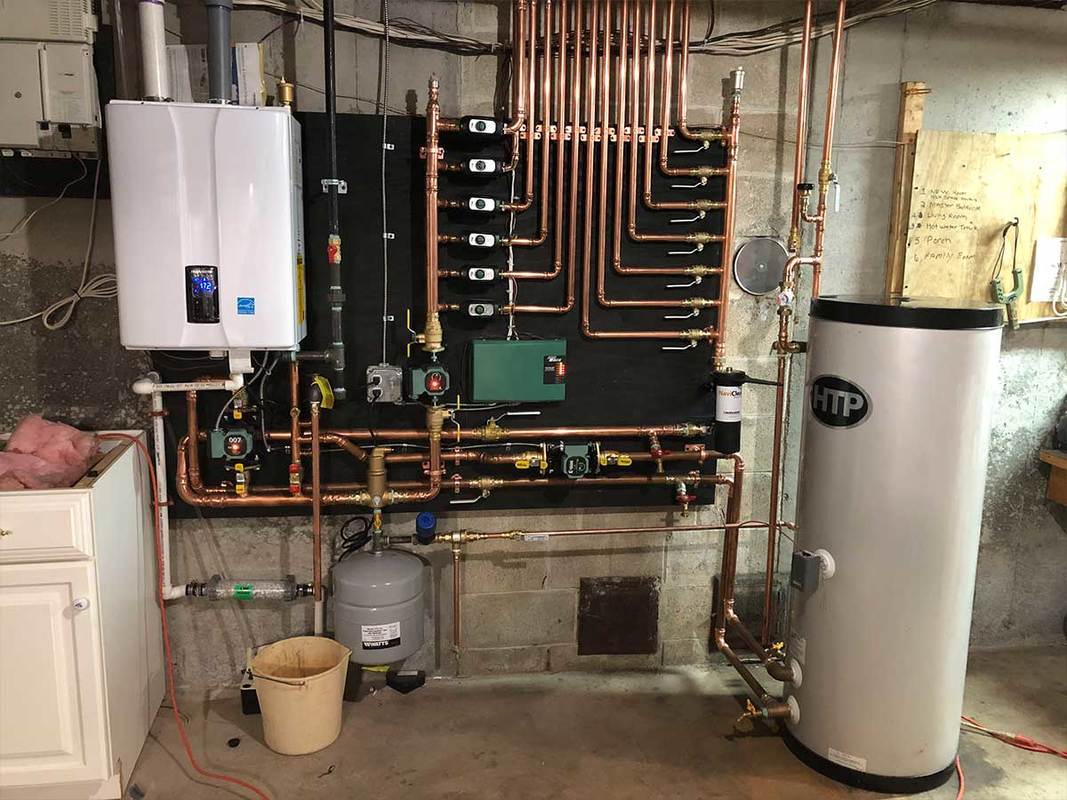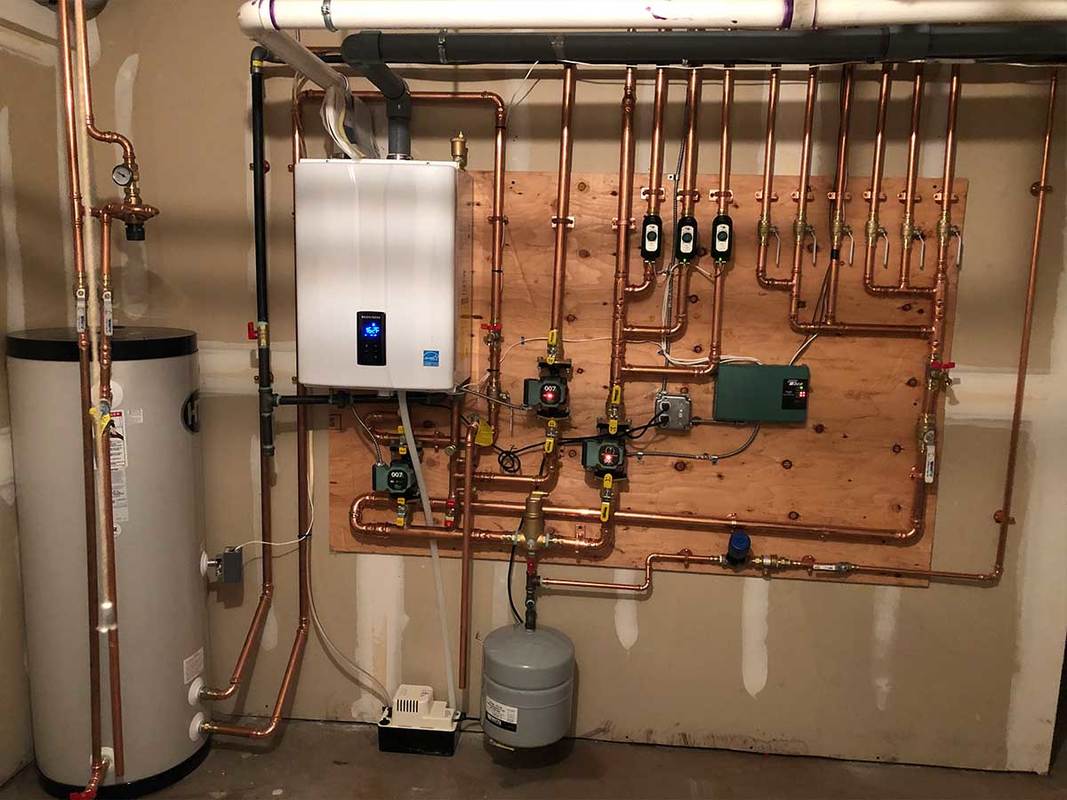 Expert Boiler Repairs, Maintenance & Installations
If you've never considered the advantages of boiler heating, now's the perfect time. The boiler heats and distributes water via a network of pipes concealed in walls or under floors. The heat radiates into the room, avoiding operational noise, fluctuating temperatures, drafts, and the introduction of allergens. Because water serves as a much better thermal medium than air, a hydronic system costs less to run. Plus, the easy setup of zoned control allows further opportunity to trim expenses and cater to personal preference.
Trust in our team of technicians for all your boiler services!
Boilers offer versatility. Choose streamlined radiators, slim baseboard heaters, the cost-effective luxury of radiant floors, or a combination. How about towel warmers? You can even heat your hot tub. Family owned and operated, MASI Plumbing, Heating & A/C is here to answer all of your needs as well as your highest expectations. We draw from 59 years of experience and all of our technicians maintain gas and plumbing licenses. Contact us at (603) 889-2331 for free estimates, flat rate pricing, convenient scheduling, and 24/7 Emergency Repair throughout Nashua, Milford, Amherst, Hudson, & Merrimack, NH.
Boiler Replacement in Merrimack, NH | Boiler Installation Nashua, NH
Serving Southern New Hampshire
Wilton
Milford
Amherst
Mont Vernon
Brookline
Hollis
Nashua
Hudson
Litchfield
Bedford
Manchester
Derry
Londonderry
Windham
Pelham
Salem