Ductless HVAC provides a simple and effective solution to the most difficult temperature control challenges.
Got a room that tends to feel chilly or overheated? Involved in a remodeling project or putting on an addition? Does your home lack a duct system? Take a look at ductless options. A single, compact outdoor unit links to multiple indoor air handlers mounted up high on the wall, near the floor, or even into a drop ceiling. Each slim air handler operates quietly, filters the air, and features an independent thermostat for zoned heating/cooling.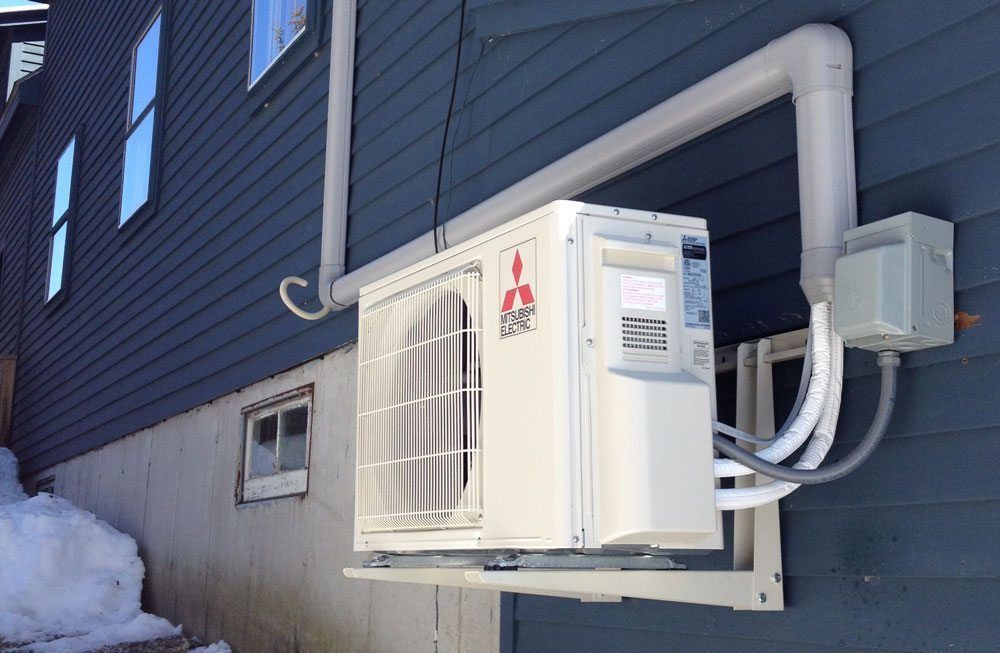 Ductless HVAC Services You Can Trust
Want to learn more about the outstanding rewards of ductless heat pumps and air conditioners? Reach out to MASI Plumbing, Heating & A/C at (603) 889-2331 for a full range of ductless services in Southern New Hampshire. We partner with industry leaders to offer the latest innovations, unmatched energy efficiency, and greater value from your investment. Our licensed technicians normally complete the entire installation process in one day. There's no mess, disruption, or lengthy project.
Call on our team for all your ductless heating & cooling repairs, maintenance & installations!
Family owned and operated, MASI Plumbing, Heating & A/C just loves simplifying complex demands. Through ductless technology, we put perfect comfort wherever you need it. Take advantage of a free estimate and flat rate pricing across Nashua, Milford, Amherst, Hudson, & Merrimack, NH. Count on us to design the ideal system and handle installation, seasonal maintenance, and any necessary repairs. Our dedicated team is here to serve you, providing Emergency Heating and A/C Service 24 hours a day, 365 days a year.
Ductless Heating & Cooling in Nashua, NH | Ductless HVAC Service Milford, NH
Serving Southern New Hampshire
Wilton
Milford
Amherst
Mont Vernon
Brookline
Hollis
Nashua
Hudson
Litchfield
Bedford
Manchester
Derry
Londonderry
Windham
Pelham
Salem