The latest technological advancements have led to a generation of thermostats that deliver tremendous benefits to homeowners.
Upgrading to a WiFi thermostat trims energy costs, improves comfort, helps you take better care of the heating and cooling system, and offers all sorts of time-saving conveniences. To learn more about the different models and features and determine the right choice for your home, contact MASI Plumbing, Heating & A/C at (603) 889-2331. We offer thermostats from trusted brands like Honeywell, Nest, and ecobee. We're happy to answer any questions you might have, provide customized recommendations, and handle proper installation and setup anywhere in Southern New Hampshire.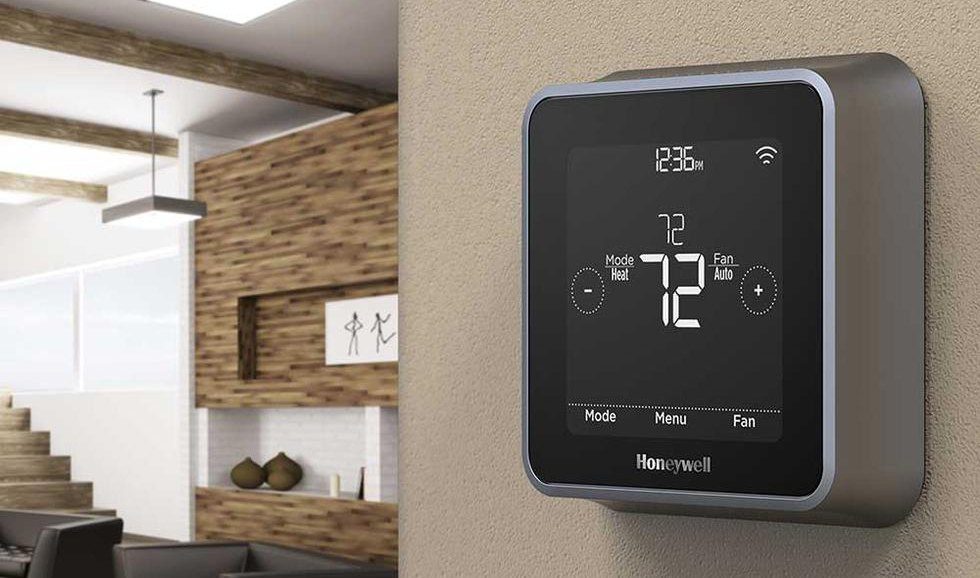 Professional WiFi Thermostat Services
According to the EPA Energy Star Program, you stand to save $180 every year with the installation of a smart thermostat. These user-friendly controls pay for themselves very quickly. Plus, the exceptional energy efficiency comes without sacrificing comfort. The thermostat caters to your schedule, conserving energy while you're away or asleep, and welcoming you home to ideal temperature. There's no need to remember to make adjustments. Should your plans change, you can easily make an adjustment through an app on your smartphone from virtually anywhere.
Call on MASI Plumbing, Heating & A/C for WiFi thermostat installations you can count on!
Family owned and operated, MASI Plumbing, Heating & A/C makes sure you take advantage of the latest, greatest, and most reliable options on the market. We provide free estimates, flat rate pricing, and timely completion of all projects. We offer brands, expertise, and service you can trust, anywhere across Nashua, Milford, Amherst, Hudson, & Merrimack, NH.
Some of the many benefits of installing a WiFi thermostat include:
Eliminate human error
The thermostat automatically caters to your schedule, so you no longer need to remember to make adjustments to conserve energy.
---
Monitor the home
The companion app allows you to check in on the heating and cooling system whether you're on the premises or away.
---
Remote temperature adjustment
If you've got your smartphone, computer, or tablet handy, you can control the thermostat.
---
Helpful alerts
Emailed notifications let you know if there's a power outage or temperature fluctuation beyond your predetermined range.
---
Cost savings
Allowing the smart thermostat to handle indoor climate control effectively trims monthly costs.
---
User-friendly programming
Touchscreen interfaces and companion apps are designed for ease-of-management.
---
Track energy usage
Easy-to-read monthly reports allow you to analyze household energy consumption and make improvements.
---
Vacation mode
You can set up a temporary vacation program without affecting your existing settings.
---
Reduce carbon footprint
Smart thermostats automatically make adjustments to minimize energy waste and impact on the environment.
---
Monitor outdoor conditions
Outdoor sensors provide accurate readings of temperature and humidity levels.
---
Improve indoor comfort
Not only does the thermostat welcome you home to ideal temperature but monitoring indoor humidity levels promotes superior comfort.
---
Thermostat Replacement & WiFi Thermostat Installation in Milford, NH
Serving Southern New Hampshire
Wilton
Milford
Amherst
Mont Vernon
Brookline
Hollis
Nashua
Hudson
Litchfield
Bedford
Manchester
Derry
Londonderry
Windham
Pelham
Salem